Web Design and SEO Agency
Helping grow your online business ideas with a team of dedicated web designers and SEO experts in the Northern Beaches Sydney.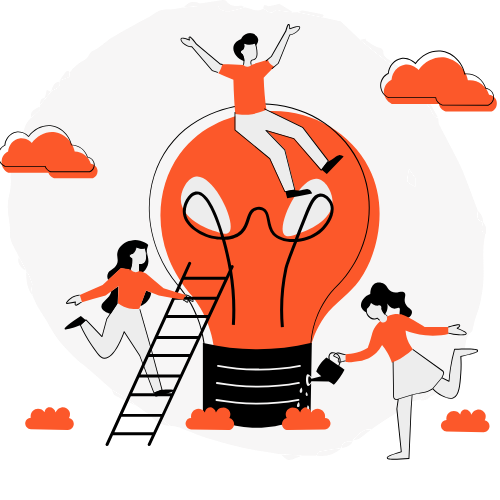 Bringing Online Brands to Life
At Wattle Digital we have created websites and offer online marketing services in many industries including health and wellness, financial services, tradies, sports clubs, not-for-profit, professional services and more.
Gleneagle Securities | Financial Services Sydney
This Sydney finance company was looking for a modern website redesign to better align to their premium brand for wholesale and sophisticated investors. The brief was for a simple, clean and professional website using their current corporate colours of blue and grey. Wattle Digital introduced a darker blue to their colour palette, thinner fonts, and sourced premium finance images for a more modern look. We also introduced curved elements to compliment the client's logo and suggested a new navigation for a better user experience.
Carma Meditation | Northern Beaches health
Carma Meditation is a health business located on the Northern Beaches specialising in meditation courses. Carma approached Wattle Digital to build her website vision – a warm, welcoming, modern website that is different in the health space.
Release With Love | Health Website Sydney
Jo May is an Emotion Code Practitioner, a niche health service helping people heal by releasing their Trapped Emotions. She offers this service to adults, children and dogs. Since this can be delivered via videoconferencing, Jo's business has the potential to serve the global market. So Jo approached Wattle Digital, as a local Northern Beaches website design agency, to create a warm, welcoming website that explained her unique health service.
Sydney Carpet Layers | Tradie Website Sydney
This carpet layer in Sydney was looking for a modern, simple, high converting website for his online campaigns. He is an affordable carpet layer and wanted to ensure his work quality and affordability was depicted.
Food Answers | Sydney Dietitian
This professional Sydney dietitian catering to the aged care sector was looking for a web design refresh. The client wanted a more modern website with fresh colours to celebrate food and also appeal to an older market. Wattle Digital built this website using the client's corporate green colour, clean fonts, simple layouts, and carefully selected images that were enticing and brand conscious. 
FND Australia Support Services
This client was searching for a digital agency that specialised in health websites. Their main online goal was to create a reputable presence to attract donations, sponsorships and grants so they could help reach people with a rare disease. We created a simple, clean and warm website that was also friendly to those visually impaired, and used many of the client's own images for a more personal feel. The client's members were absolutely thrilled and proud.
Northern Beaches Sports Club Web Design
The Beaches Floorball Club had no online presence other than its Facebook page. Their main goal was to have a new website to help attract new players. Following our website build, this Northern Beaches sports club said many members felt proud to see their club represented online and it has since brought in many new members through Google search and online marketing.
Canary Capital | Finance Sydney
Canary Capital approached Wattle Digital as a start-up in the Sydney finance sector. They were looking for a web design that reflected their premium client base of older sophisticated investors and could also be updated in-house post-build. As such, we delivered a WordPress website with a gold and silver palette that was also simple enough for their clients to easily find relevant information.
Tailor-Made Digital Marketing
Be Part of Our Digital Success
We've helped businesses of all sizes bring their companies to life online. We listen to your story, give you valuable insights and create an online presence tailored to your brand and goals. What can we create together?
"Wattle Digital took the mental picture I had of how I wanted to represent my brand and turned it into reality. Elvira was so easy to work with. She listened to my thoughts and had great insight into how to position content to ensure intuitive user navigation. She also advised on elements I had never considered, suggested relevant edits and produced the best website I've ever had—by far! I've had fabulous feedback from clients, and enquiries are rolling in from the contact page. I'll be recommending Wattle Digital to my professional network!"
Betsy Shepard Reed
CEO, BSR Career Development
"El has been wonderful to work with. Wattle Digital brought to life our vision with a professional website and organisational branding. El listened to what we wanted, and produced something better than we imagined. We couldn't be happier with the work Wattle Digital has done for our organisation."
Dr. Katherine Gill
President, FND Australia Support Services
"Wattle Digital created a modern and energetic website for our local Floorball sports club. It gave our club a professional identity the players could be proud of, helped automate our communications and brought us a significant growth in player numbers because we could now be found online. We are so grateful to Elvira and her team for helping us put our Northern Beaches sports club on the map!"
Tomas Franz
Coach, Northern Beaches Floorball Sports Club