Web Design and SEO Agency
Helping grow your online business ideas with a team of dedicated web designers and SEO experts in the Northern Beaches Sydney.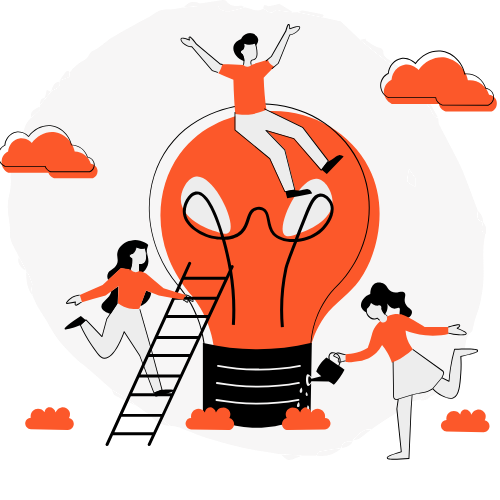 Bringing Online Brands to Life
At Wattle Digital we have created websites and offer online marketing services in many industries including health and wellness, financial services, tradies, sports clubs, not-for-profit, professional services and more.
Food Answers | Sydney Dietitian
FND Australia Support Services
Canary Capital | Finance Sydney
Northern Beaches Sports Club Web Design
Tailor-Made Digital Marketing
Be Part of Our Digital Success
We've helped businesses of all sizes bring their companies to life online. We listen to your story, give you valuable insights and create an online presence tailored to our brand and goals. What can we create together?
"Wattle Digital took the mental picture I had of how I wanted to represent my brand and turned it into reality. Elvira was so easy to work with. She listened to my thoughts and had great insight into how to position content to ensure intuitive user navigation. She also advised on elements I had never considered, suggested relevant edits and produced the best website I've ever had—by far! I've had fabulous feedback from clients, and enquiries are rolling in from the contact page. I'll be recommending Wattle Digital to my professional network!"
Betsy Shepard Reed
Betsy Shepard Reed, BSR Career Development
"El has been wonderful to work with. Wattle Digital brought to life our vision with a professional website and organisational branding. El listened to what we wanted, and produced something better than we imagined. For a small charity organisation, El knew exactly what we needed. We couldn't be happier with the work Wattle Digital has done for our organisation."
Dr. Katherine Gill
President, FND Australia Support Services
"Wattle Digital created a modern and energetic website for our local Floorball sports club. It gave our club a professional identity the players could be proud of, helped automate our communications and brought us a significant growth in player numbers because we could now be found online. We are so grateful to Elvira and her team for helping us put our Northern Beaches sports club on the map!"
Tomas Franz
Coach, Northern Beaches Floorball Sports Club